Berman Nissan of Chicago has Community Involvement in the Bag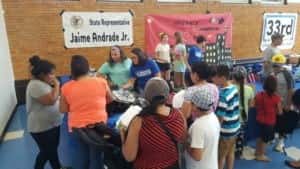 Berman Nissan of Chicago believes in education! That's why we stepped up to help even more students in our community by packing another busload of backpacks at Roosevelt High School's Back to School Fair. This was Berman Auto Group's 22nd #ActOfKindness in our #30ActsOfKindness in 30 weeks initiative, and we're still going strong!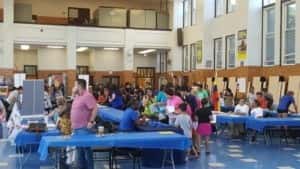 We were in good company at the Back to School Fair with 8th District Commissioner Luis Arroyo Jr, Alderman Deb Mell, and Representative Jaime Andrede Jr.  There were several other vendors offering free services; such as dental and optical exams, identification services, and physicals.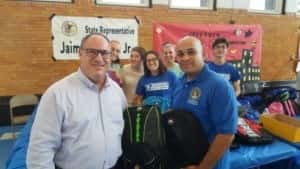 Berman Nissan of Chicago's Sales Manager Angelo Beltrano met with our eager backpack crew to hand out backpacks at the event. "I'm really glad to be a part of this. There's nothing more important that helping the community and you can see on the kids faces how much this means."